According to a report from the Social Security Administration, approximately 1 in 4 of today's 20-year-olds will become disabled or suffer from a debilitating injury before retirement. This poses a huge problem for most people as basic household expenses will continue to rise shortly. Without an income protection plan in case of work-related injuries or accidents, things could go bad easily.
Hence, the simple answer to the question, "Do I need short term disability insurance?" is absolute. In this article, we'll go over the basic coverage and benefits of disability insurance and the reasons for getting one. Read on to learn more.
Getting To Know Short Term Disability Insurance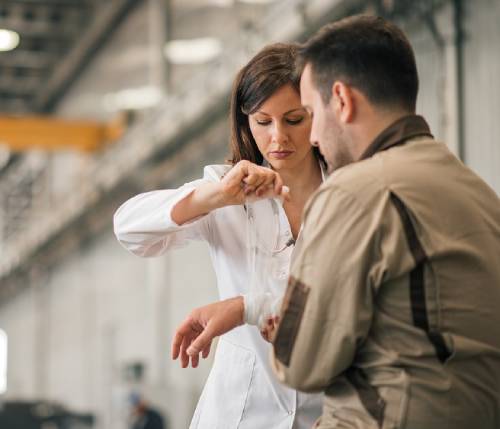 Disability insurance, also known as disability income insurance, serves as a safety net for a workman's ability to earn money and pay bills in case of a serious illness or health issue. Short-term and long-term disability insurance are the two main categories. Each form has its benefit periods, average coverage rates, elimination periods, disability coverage, and benefit amount.
Unlike sick leave, which provides workers coverage for a week, short term disability insurance offers benefits and compensation for medical conditions that would prevent an employee from working for several days or weeks. The cost of this voluntary insurance plan is typically paid entirely or in part by employers. An employee must be unable to perform their regular job duties due to a temporary disability or illness to qualify for benefits.
Do You Need One?
A disability plan covers a huge percentage of an employee's paycheck---about 60% of their gross salary. It also offers disability benefits for a pre-determined time, typically 3 to 6 months. Most companies provide free or heavily subsidized short-term disability insurance policies for their employees.
If your company or employer does as well, it is advisable to get short term disability insurance. Having a disability is way more common than you think. Over 61 million individuals in the U.S. suffer from various types of disability.
If you are suffering from a medical condition or injury, your ability to work and meet your basic needs is severely hindered. Not only that, but you may also be unable to pay for professional healthcare services to aid your swift recovery.
Short-Term Disability Insurance Alternatives
The best alternative to short term disability insurance in a situation where your employer or company does not provide one is to self-ensure. Allowing a certain portion of your annual wage, typically 3 to 6 months' worth, to an emergency savings account is highly recommended. It can easily provide temporary disability insurance coverage until your Social Security Disability Insurance (SSDI) kicks in.
When Do I Need Short Term Disability Insurance?
It is never a mistake to allocate resources to short term disability insurance, especially if the situations listed below apply to you.
You're Self-Employed. If your current source of income is freelancing or if you have your own business, short term disability insurance is a must-have to avoid financial peril during an accident.
Your Savings Aren't Enough. Getting hospitalized for an injury or illness is not cheap in some states. Average hospital expenses in California and New York can cost you at least $2,607 daily. Completely relying on your savings is not a viable option these days.
Your Employer Doesn't Supply It. Unfortunately, not all companies provide short term disability insurance. If yours doesn't, you should consider getting one for emergency purposes.
---
Frequently Asked Questions
Here are some of the most asked questions regarding short term disability insurance.
Is short term disability worth it?
Generally, it isn't worth the cost to purchase your short-term disability insurance. However, if your company provides free or subsidized access to disability plans, we recommend getting yourself insured.
What qualifies for short term disability?
An employee must be declared disabled or unable to perform their job by a medical professional to be eligible for short-term disability benefits. Medical conditions that qualify for short term disability include surgery rehabilitation, pregnancy, or other serious illnesses that prevent workers from doing their job.
What is the purpose of disability insurance?
Disability insurance coverage can serve as a temporary income replacement in cases where you are too sick to come to work for at least 3 to 6 months. However, if you can still not return to work after that, you should consider a long term disability policy or life insurance instead.
Many employees still wonder, "Do I need short term disability insurance?" While you may think that you won't get injured at work or get in an accident, it is not a terrible choice to have yourself insured for short term disabilities and illnesses.
In addition to having health insurance, we recommend opting for an employer-funded short term disability plan over any self-financed insurance policy. If you are applying for Social Security benefits, read this article from Disability Help to help you understand the Social Security Blue Book.
Do You Qualify?

Disability Evaluation
Related Articles

An expert to the field of Social Justice, Victor formed Disability Help to connect ideas and expertise from the US with rising global cultural leadership, building networks, fostering collaboration, long-term results, mutual benefit, and more extensive international perception.